Welcome
What do we do?
We organize a variety of events that benefit the community, celebrate our diverse culture and provide a platform for performing arts. From organizing food drives, helping out at the senior center, cleaning up the local parks to something as simple as planning a fun hike in the neighborhood, we are committed to the well being of one and all.
Our
Mission Statement
We are a Tri-valley based philanthropic organization celebrating Indian culture in the bay area. We are committed to bringing people together, giving them a reason to smile and have fun together through organizing charitable causes and community events that promote peace, harmony, and well-being.
Bay Area Tri-valley has been our 'home away from home'. Vibrant and diverse, it has truly been a 'melting pot ' of people from a variety of race, culture, and religion. The desire to give back to this wonderful community is the driving force that got us together. Learning to give, to accept differences, to work together as one for a better community are lessons the world could do with today. And these are the guiding principles behind Agomoni.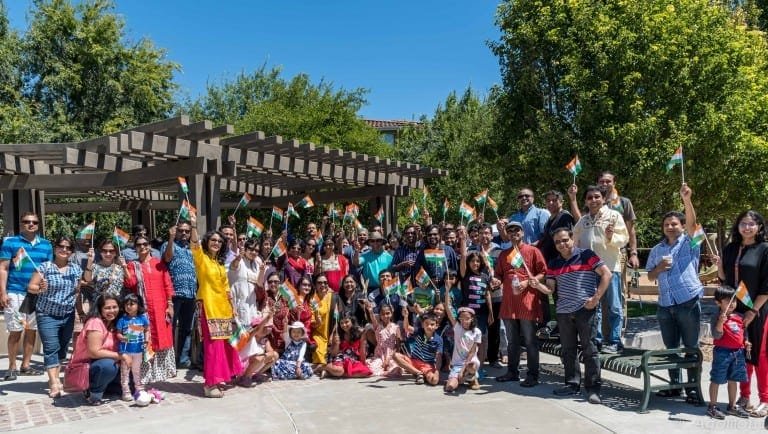 Agomoni is a young non-profit organized and operated exclusively for charitable purposes. We celebrate social and cultural events to promote awareness of the cultural heritage for future generations. Through our events, we provide a platform to promote local talents encouraging all members of the community to participate. We support philanthropic causes to help people in need in local communities – e.g., donate to local food banks, donated to Meals on Wheels to feed old and underprivileged during pandemic , did canned food drive for local food bank, feed homeless people in holiday seasons. Agomoni worked for our extended communities in India during major natural disasters and second wave of Covid through Ramkrishna Mission, Bharat Sevasram Sangha, SEWA and Mukti. We plan to expand our philanthropic activities in coming years to support major humanitarian causes both in local and extended communities.